This is needed for any of Google tools:
Gmail
Youtube
Search Console / Webmaster Tools
Google Maps
1. You must create an account on Google. Once you have an account and are ready for the "verify" stage, you may proceed.
2. Choose the "Alternate methods" options, then HTML tag

This will display the Meta name and Content values you need.

3. Login to HomeSwing CORE
4. Select Website
5. Select the General tab
You are going to use the fields labeled Meta 1 or Meta 2 shown on the screen. Use Meta 1 if this is the first Meta Tag you are adding, use Meta 2 if this is the 2nd.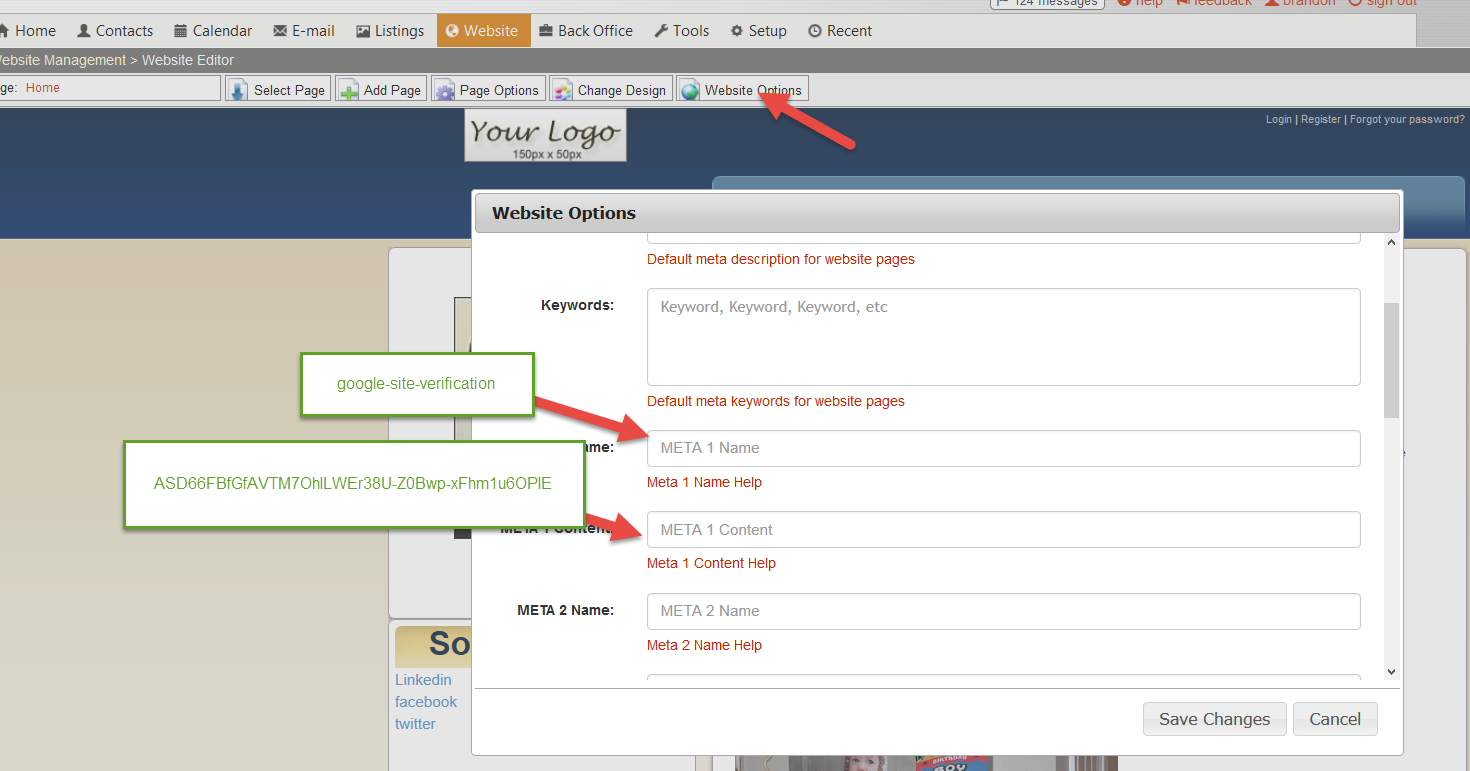 Transfer the values from the Name and Content fields into HomeSwingCORE.  As highlighted in the image above, use only the value BETWEEN the quotation marks, do not include the "meta name" or quotation marks.  In the example above, you would put

google-site-verification

Into the Meta 1 Name field in HomeSwingCORE (shown in Pink in the examples) and

3qdnnxM6mUBVnmCEuW+Te5IjET5aY+/+tIn74Z8NPUY=

Into the Meta 1 Content field in HomeSwing CORE. (shown in Yellow in the examples)

You MUST USE YOUR OWN VALUES FROM GOOGLE FOR THIS STEP, DO NOT USE THE SAMPLE VALUES SHOWN ABOVE!

Once you have completed these steps you will return to Google and continue with the Google tool instructions.