(Note: This is not a email message that you are sending out. It is a message though the system inside CORE.)

In the top right hand corner, click on Messages.






Click on New.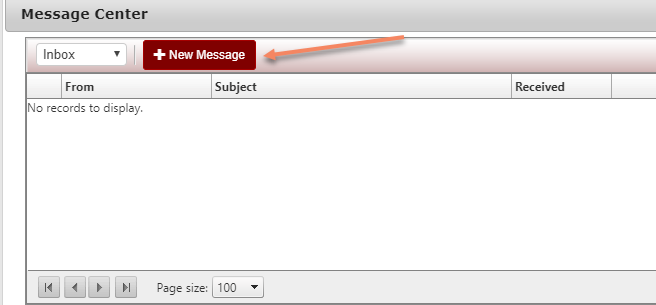 From the drop down, select who you want to send your message to.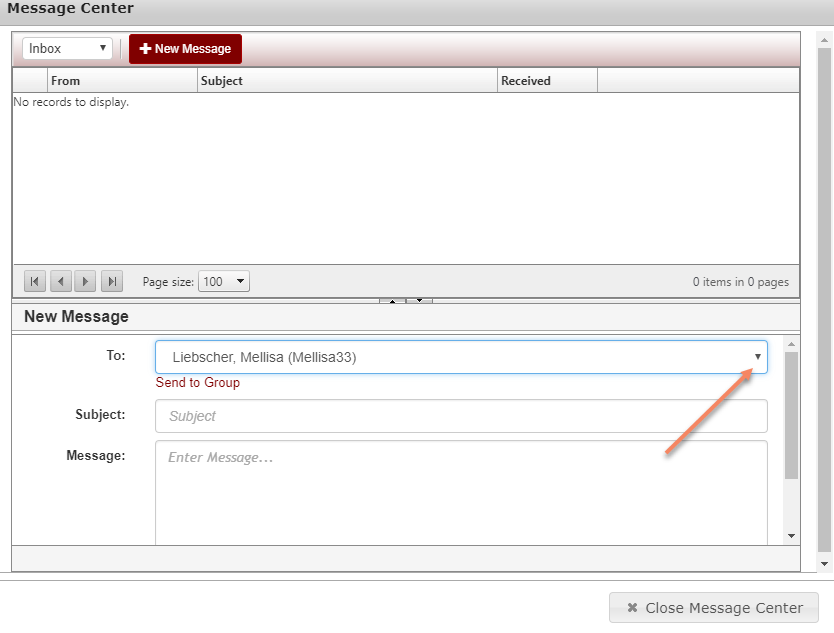 Type in your mail subject, your message, and then click on send message. As long as the agent/user you are sending to is logged into CORE at the time the message is sent the message will appear on the screen. If they are not logged in, the next time they log into CORE, they will get the message as soon as they log in.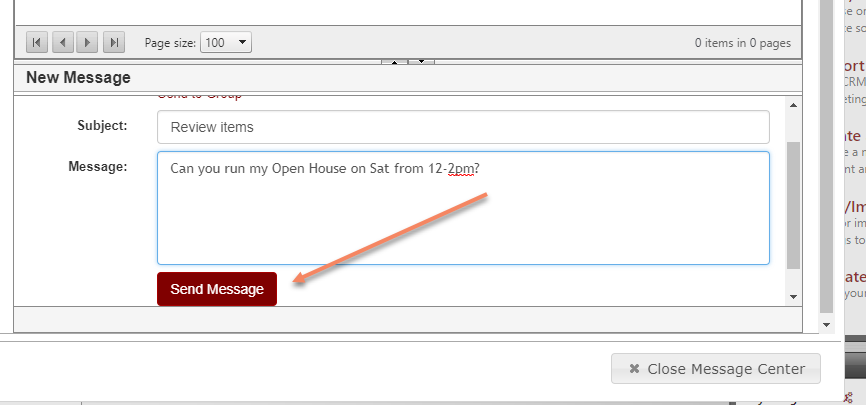 The message will appear like this on the screen. Click on open Message Center to open and view message.